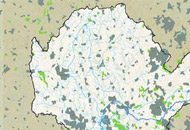 Greenhouse Britain: The 30 Year Now
The Harrison Studio was commissioned to draw up far-reaching proposals that address the issue of climate change in the Lee Valley in Essex. The project aimed to change the way we think about global warming.
Read more
---
Advanced Water Treatment Plant
Utilities and Environmental Protection Department, Calgary - Report 1
Gallery in the Trees
More environmental case studies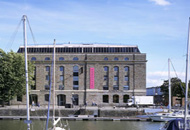 The Arnolfini Centre for Contemporary Arts, Bristol
The artist Susanna Heron worked as an integral part of the Design Team for the redevelopment of the Arnolfini in Bristol. The artist's input was essential in creating a highly successful new space for contemporary art.
Read more
---
Solid Waste Management Facility
The Young Vic
Lead Artists on Design Teams
More collaboration case studies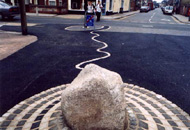 Oxbridge Homezone
The Oxbridge Home Zone in Lowestoft is one of over sixty Home Zone projects across England but the only one to have employed a lead visual artist as a member of its professional team.
Read more
---
Sovereign Housing, Barton Hill
Burnley Elevate Artist Injection
Project Row Houses
More housing case studies