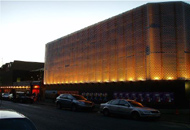 The Young Vic
Fine artist Clem Crosby worked closely with Haworth Tompkins architects and the Young Vic's artistic director throughout the redevelopment of the theatre, producing an exterior commission and advising on interior design.
Read more
---
PI Ter Apel
The Arnolfini Centre for Contemporary Arts, Bristol
Solid Waste Management Facility
More collaboration case studies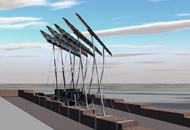 Breaking Boundaries - The Ashford Ring Road
A number of artists have worked in Ashford as part of design teams over the last two years, in an ambitious scheme to transform a 1970s ring road into a series of pedestrian-friendly two-way streets.
Read more
---
What Would it Take?
Nexus - Art on Transport
Barking Town Centre Artscape
More regeneration case studies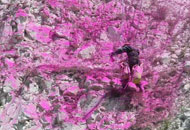 Quarry 2
Q:2 created a performance, event and temporary installation highlighting environmental and landscape issues in a reclaimed chalk quarry in the North Downs. The project culminated in a public event at the quarry.
Read more
---
Lightshift
Legend
More temporary case studies