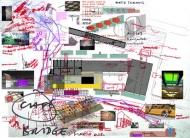 An Artist's Perspective: Remember What Jack Said
Just because you are an artist doesn't mean you can collaborate. The collaboration, and the ability to collaborate, come first.
Read the article
---
Research
Public art research
Collaboration
Reflections on Collaboration - Feasibility and Sustainability
Collaboration
The Art of Illumination: What role do artists play in lighting our public realm?
More collaboration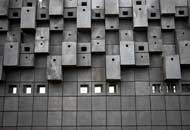 Guidelines for Commissioning and Selecting Artists and Craftspeople
The selection of an artist or craftsperson for a public art commission should be an intriguing and exciting task but it can also be fraught with difficulties.
Read more
---
Policies and guidance
Landcom Public Art Guidelines, New South Wales, Australia
Local authorities
Public Art and Planning
Policies
Policies, Strategies and Guidance
More practical advice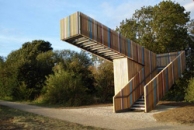 Art in the Travelling Landscape: Hi-Views
Art & the Travelling Landscape is an art project focused on the National Cycle Network, a sustainable transport infrastructure with 12,000 miles of safe cycling and walking routes.
Read the report
---
Regeneration
Positive Places, Look Ahead Housing and Care, Public Art Programme
Reports
Art at the Met Office
Healthcare
Patient Environments and the Arts
More reports