Consultation in Public Art Practice
'Consultation' within a public art commission can vary as widely as the nature of public art commissioning itself. This information sheet aims to highlight good examples and creative ways of working.
Read the article
---
Collaboration
Reflections on Collaboration - Feasibility and Sustainability
Collaboration
How artists can work with design teams on capital projects: An Arts Consultant's Perspective
Collaboration
An Artist's Perspective: Remember What Jack Said
More collaboration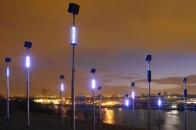 Public Art Commissions - Good Practice
This paper has been commissioned by Public Art South West from Henry Lydiate, a barrister who has specialised in the law relating to the visual arts since 1978. This paper explores key lessons learned from artists, commissioners and art lawyers who have experience of these matters over many years.
Read more
---
Local authorities
Public Art and Planning
Commissioning
Commissioning Guidelines: Modus Operandi
Commissioning
Commissioning Guidelines
More practical advice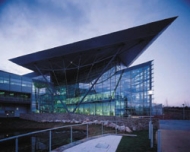 Art at the Met Office
This is the first time that the Met Office has commissioned artists to work in collaboration with staff and to benefit from the unexpected insights that arise from dialogue between artists and scientists.
Read the report
---
Healthcare
Patient Environments and the Arts
Environment & landscape
Art in the Travelling Landscape: Hi-Views
Regeneration
Positive Places, Look Ahead Housing and Care, Public Art Programme
More reports