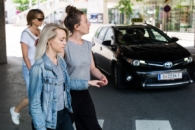 Walk, Hands, Eyes (Plymouth)
Situations have invited French artist Myriam Lefkowitz to reimagine Plymouth with her project Walk, Hands, Eyes (a City). Performers from Paris and Plymouth will guide visitors on a one-to-one exploration of the city, playing with the elements of the urban landscape.
Read more
---
Projects
London's Burning
News
ixia update
More news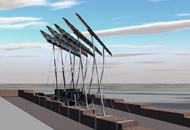 Breaking Boundaries - The Ashford Ring Road
A number of artists have worked in Ashford as part of design teams over the last two years, in an ambitious scheme to transform a 1970s ring road into a series of pedestrian-friendly two-way streets.
Read more
---
Environmental
Gallery in the Trees
Environmental
Four Shores
Regeneration
What Would it Take?
More case studies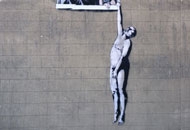 Public Art and Planning
Updated in June 2009, Public Art South West commissioned a new guide by their Planning Associate, Mark Luck. The report promotes a range of planning led approaches for securing the integration of public art, both within key development schemes and through the delivery of public realm improvements.
View the Public Art and Planning paper
---
Advice for artists
Insurance for Artists
Research
Public art research
Policies
Policies, Strategies and Guidance
More resources