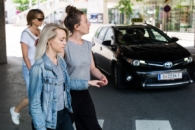 Walk, Hands, Eyes (Plymouth)
Situations have invited French artist Myriam Lefkowitz to reimagine Plymouth with her project Walk, Hands, Eyes (a City). Performers from Paris and Plymouth will guide visitors on a one-to-one exploration of the city, playing with the elements of the urban landscape.
Read more
---
Training and events
Public Art Conference - West Lothian
Projects
London's Burning
News
The AA2A project - 2016
More news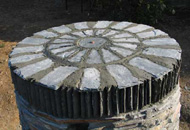 Lead Artists on Design Teams
Michael Fairfax's brief as lead artist for the Living Legends project in Tintagel included developing a uniquely inspiring theme and design for the village square, nature area and a circular trail.
Read more
---
Environmental
Four Shores
Housing
Further up in the air
Regeneration
Art at the Centre, Reading
More case studies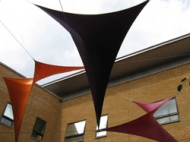 Patient Environments and the Arts
The Patient Environments and the Arts conference was held at the Royal College of Physicians, Regents Park, London on 22 January 2007.
Read the conference report
---
Policies
Policies, Strategies and Guidance
Commissioning
Commissioning Guidelines: Modus Operandi
Collaboration
Consultation in Public Art Practice
More resources