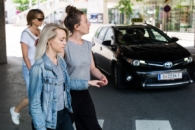 Walk, Hands, Eyes (Plymouth)
Situations have invited French artist Myriam Lefkowitz to reimagine Plymouth with her project Walk, Hands, Eyes (a City). Performers from Paris and Plymouth will guide visitors on a one-to-one exploration of the city, playing with the elements of the urban landscape.
Read more
---
Commissions
Alder Hey in the Park - Commission
Commissions
Bellway Homes Banbury Commission
News
The AA2A project - 2016
More news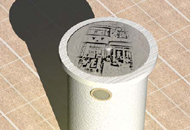 Sovereign Housing, Barton Hill
Sovereign Housing Group secured a PROJECT Creative Homes Award to employ the artist David Cotterell as part of the design for a housing development in an inner city regeneration area in Bristol.
Read more
---
Regeneration
Blue Carpet
Collaboration
Solid Waste Management Facility
Regeneration
The Peterhead Creative Communities Project
More case studies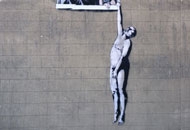 Public Art and Planning
Updated in June 2009, Public Art South West commissioned a new guide by their Planning Associate, Mark Luck. The report promotes a range of planning led approaches for securing the integration of public art, both within key development schemes and through the delivery of public realm improvements.
View the Public Art and Planning paper
---
Funding
New Public Art Fund for Scotland
Collaboration
An Artist's Perspective: Remember What Jack Said
Commissioning
Commissioning Guidelines: Modus Operandi
More resources