No Way Back? Enquiry: Guardian article
RSA Arts & Ecology: No Way Back?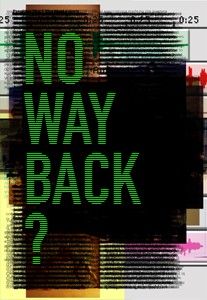 Read Anna Minton's report for GuardianSociety on RSA Arts & Ecology's 'No Way Back?' conference held in December 2007, published Wednesday January 10 2007:
http://society.guardian.co.uk/societyguardian/story/0,,1986175,00.html
Arts & Ecology is a programme supporting the work of the arts in examining and addressing environmental concerns in an international arena.
Arts & Ecology explores the current practice of artists, writers, architects and film-makers through a series of conferences, publications and projects that looks at local and global projects that attempt to communicate, challenge and sometimes propose solutions to pollution, waste and loss of natural habitats. The issues at stake – from the broad one of climate change to thespecific problems of desertification, waste and dwindling biodiversities- are being examined through artists' practices, and through interdisciplinary dialogue with scientists, industrialists, government and environmental groups.
Further details: http://www.thersa.org/arts/index.asp