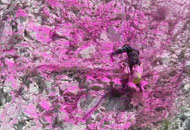 Quarry 2
Q:2 created a performance, event and temporary installation highlighting environmental and landscape issues in a reclaimed chalk quarry in the North Downs. The project culminated in a public event at the quarry.
Read more
---
Lightshift
Legend
More temporary case studies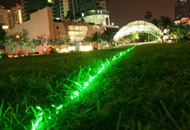 Broward Lighting Project
Broward Lighting Project was an art commission in Fort Lauderdale, Florida, comprising two related light–artworks by the Seattle-based artist Dan Corson. The artist overcame a number of difficulties to make the project successful.
Read more
---
Making Waves
Luci D'Artista
More lighting case studies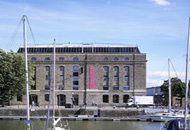 The Arnolfini Centre for Contemporary Arts, Bristol
The artist Susanna Heron worked as an integral part of the Design Team for the redevelopment of the Arnolfini in Bristol. The artist's input was essential in creating a highly successful new space for contemporary art.
Read more
---
Mur Island
Persistence Works
Solid Waste Management Facility
More collaboration case studies