Spaces Between
The following article was first published in AGENDA, the journal of the Institute of Welsh Affairs (Summer 2004 issue), and is reproduced here by kind permission.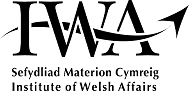 Spaces Between
Wiard Sterk says that public art can promote regeneration in neglected urban environments
Urban Drift, a conference held in the disused but culturally resonant Moscow Café on Karl Marx Allee in Berlin in October 2002, impressed me with its energy and sheer variety of approaches. It presented a range of propositions and strategies for the regeneration of the urban built environment and the large brownfield sites of the industrial regions of former East Germany.
Faced with the seismic political and economic shifts the region has seen over the last decade or so, it wasn't difficult to see that such a frenetic approach to positive change was perhaps the only appropriate response. Essentially an annual three day festival with cultural events, nightly parties, performances by the hottest DJ's in town (boosting revenue), Urban Drift is in itself a strong feature in the regeneration and revitalisation of the former East Berlin. Organiser Francesca Ferguson, more recently appointed as Curator for the German Pavilion at this year's Architecture Biennale in Venice, personifies much of the energy and sense of urgency that accompanies the festival atmosphere.
At an Urban Legacies Conference in Cardiff in June, Ferguson provided a unique insight into her research for the forthcoming exhibition in Venice. She gave many examples of temporary and speculative interventions in buildings and urban spaces, abandoned and beyond their former use. The projects featured often provided a hotbed for entrepreneurs, encouraging artists, architects and designers to start small businesses or projects with low overheads. But most of all they induced a more imaginative approach to future redevelopment.
Stefan Rettich's contribution to the conference highlighted the effects of the haemorrhaging of the population of the city of Leipzig in the late 1990s, due to the rapid decline of employment in the heavy industry. Together with other small, young architectural practices Rettich formed the collective L21. They mapped underused and disused spaces and buildings and raised public awareness of the breaking up of the city.
L21 established a small art gallery in an empty shop, and filled this with work borrowed from members of the immediate community. Whilst this proposes a new use for empty premises, more importantly it drew community members together with a common purpose and allowed them to show to the public their treasures. In doing so it revealed the nuances of cultural value within a population.
Their experience found parallels with Adam Caruso of Caruso/St John, who presented his evolutionary approach to the Depot project in Grangetown, Cardiff. To prepare this space for use as a venue for contemporary art projects he proposed no more than a thorough clean up and weatherproofing of the building. This would produce a flexible space that would allow the activities held there to transform it over time.
This approach prioritises audience development over architecture, eschewing expensive upfront refurbishment. It is not a radically new idea. Yet it is one that is still viewed with a deal of scepticism. And it is true that it lacks the high profile of an outstanding new building, traditionally viewed as the iconic attraction and investment magnet. However, you need both the financial clout and reputation for excellence of a Guggenheim Foundation to make that work.
That arts professionals continue to propose ideas with the potential to radically reshape a city, was demonstrated at the Urban Legacies conference by Dutchman Jeroen van Westen. This artist, who trained as a painter and originally produced books and soundscapes, now works on large scale landscaping projects, fundamentally ethical in their nature. He proposed to the City of Rotterdam the full-scale removal of 10 kilometres of raised urban motorway. This was in place of the initial commission to resolve the design of a short section under the flyover, accommodating a rainwater sewer overflow and a bus station.
The successful resolution of this led him to an investigation of the informal uses of land sterilised by the road and from this he developed a master plan for the creation of a new urban district through the removal of the entire stretch of motorway. Retaining as much as possible of the green and informal character of the original area, it would also allow for prestigious developments and would generate sufficient funds through investments, to pay for a reorganisation of the transport infrastructure. The plan was sound and serious enough to be considered for some time by the City and change the approach to consideration of the area.
Similarly the Cambridge, Massachusetts-based artist and architect partnership, Mags Harries and Lajos Héder, tackle problematic projects such as a narrow pedestrian passage between two high rise developments in San Diego. The only way the waterfront could be approached was on foot (this is the States, nobody walks!). Other projects encouraged communities to participate in ritual discoveries of hidden parts of their city such as Rolling Down the Charles, a rediscovery of the Charles River in Arizona. Their design for a small hydro power station created a temple-like space celebrating the flow of water and linking the adjacent community to all the upstream tributaries of their river (see www.harriesheder.com).
Lively debate characterised the Urban Legacies event. For instance, Professor Katherine Moore, Vice President of the Landscape Institute, dismissed the concept of Genus Loci in landscape design as bland, unimaginative and restrictive. Instead, she said we should be looking at Ruairí O'Brien's (robarchitects) detailed exploration of a small "milltir sgwar" Dresden. Originally this site housed a factory which produced concrete slabs for the post war prefabricated housing that is still found throughout the city. Rubble left behind following the destructive raids by Bomber Command was used as aggregate. The factory is now demolished but O'Brien has successfully proposed the retention of a small section of the development area as a museum garden, displaying gathered rubble, concrete and other materials found on the site (see www.betonzeitschiene.de).
Lucy Musgrave, co-director of the General Public Agency, presented several public sector projects in areas affected by the Thames Gateway initiative. She and business partner, artist Clair Cumberlidge develop cultural strategies in which they encourage their clients to engage with the "ambient playfulness" of sites, taking their cue from Situationists such as Guy-Ernest Debord and Jan Gel. In their proposals, artists and architects join forces to engage with communities socially and not purely as designers of new spaces and buildings.
Musgrave echoed an earlier presentation by artist Nils Norman on his study of the apparently ad hoc transformation of adventure playgrounds in Germany, contrasting approaches in Britain where he considered fear of litigation and consequently restrictive supervision, to have stifled imaginative proposals (see his volume, An Architecture of Play: a survey of London's adventure playgrounds, Four Corners Press).
This perhaps provides the best metaphor for what may be missing in regenerative projects in Wales. In locations such as Llanwern and the former Ebbw Vale steelworks, we should learn to "take pleasure from the sites", to quote Musgrave, and encourage a more playful and curious exploration of ideas, master plans and the commissioning of demolition teams. Above all, we should avoid the wholesale removal of what could provide distinctiveness and continuity.
Musgrave's "WIMBY", describing those that say Welcome In My Back Yard - represents positive engagement with a process of renewal and change. It understands that securing and maintaining the quality of our environment, whether in its man-made, aesthetic and engineered form, or in its natural state, is a collective responsibility. WIMBY's are not suspicious of change but are willing to partake and so influence the processes associated with positive change.
In a culture of consultation, participation must be meaningful. New initiatives in built environment projects require fresh strategies, unconventional partnerships and more radical models in place of a formulated approach. Artists can make an invaluable contribution to the transformation of post-industrial landscapes and introduce important new approaches. They can redefine the perception of what is urban, injecting new ideas drawn from the cultural and social dimension.
In short artists can invigorate the process of regeneration and energise the search for new solutions. In the revitalisation of our post industrial urban landscape the creative and cultural industries are a major force in economic revival. Not since the Renaissance have the arts played such a major role in the rethinking and shaping of our cities.
© Copyright Wiard Sterk, 2004.
Wiard Sterk is Director of CBAT The Arts and Regeneration Agency. This article first appeared in the Institute of Welsh Affairs journal AGENDA, available from IWA, St Andrews House, 24 St Andrews Crescent, Cardiff, CF10 3DD, Tel. 02920 666606. Details of the Depot Project are available from Yvette Vaughan Jones, Director Cardiff 2005, Cardiff County Council, County Hall, Cardiff. Jeroen van Westen's Breathing in; Time out, a CBAT commissioned project for Cardiff County Council and co-sponsored by Tesco, was completed at the Lamby Way landfill in June 2004.