The Angel Symposium
The effect of public art on regional culture, economy & politics
Thursday, 15th May 2008
BALTIC Centre for Contemporary Art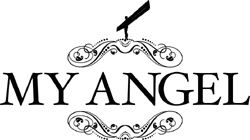 In 2008 Gateshead Council celebrated the 10th anniversary of the Angel of the North by Antony Gormley. To commemorate the occasion, on Thursday 15th May, the council hosted a symposium at BALTIC Centre for Contemporary Art to discuss the 'Angel Effect' and the cultural, economic and political effect of public art.
In terms of impact, the Angel has played a key role in the region's economy, commerce, tourism and on the public and cultural sector. the symposium discussed and debated the real value of that impact, highlighting the importance of public art in socio-economic regeneration, nationally and internationally; the process of developing art in the public realm, and the effect the Angel has had on regional cultural regeneration.
Download the delegate information in Adobe Acrobat format, 320KB
Gateshead Council Art Map
This guide features easily accessible public artworks commissioned since the Angel of the North in 1998 and helps residents and visitors locate the impressive range of commissions in the area. Each artwork has been individually designed for its specific site, and most incorporate references to the local history and the culture of Gateshead.
Download the Gateshead Council Art Map in Adobe Acrobat format, 1MB
Conference Report
The conference report includes summary information and many photographs from the following presentations:
The Development of Art in the Public Realm in Gateshead by Anna Pepperall, Public Art Curator, Gateshead Council
An Artist's Perspective: A Wider View by Gordon Young, artist
'The Angel Story': Economic Impact Assessment by Cllr. Mick Henry, The Leader of Gateshead Council
Public Art: A Regional Perspective and Cultural Identity by Matthew Jarratt, Commissions North
Public Art: A National Perspective, Liverpool (City of Culture) by Laurie Peake, Programme Director, Public Art, Liverpool Biennial
Public Art in Regeneration: An International Perspective by Dr Sara Gonzalez Ceballos, Lecturer in Critical Human Geography, University of Leeds
Download the full conference report in Adobe Acrobat format, 44MB
Warning: large file size - do not attempt to download this over a dial up connection.